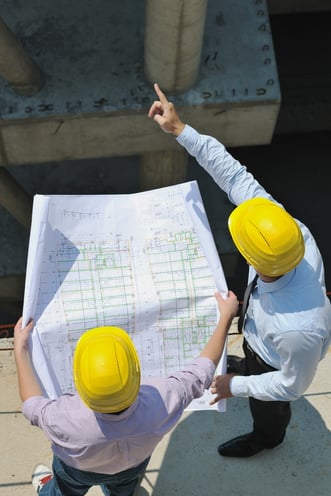 All hotel projects have a budget. From construction to final installation and inspection every dollar is to be accounted for. When calculating your hotel costs these variables will play a major role:
Size/scope
Where it sits on the sliding luxury scale
Location, location, location
Innovation and sustainability
Cushman & Wakefield (a commercial real estate powerhouse) published a formula for how much you can reasonably expect to spend in this study.
To get a rough idea of the total cost of a hotel project of any scale, simply include these factors:
Land
Hard costs
Soft costs
Working capital, pre-opening, and supplies
Development fees
The average hotel per-room cost in 2020 was $147,000 - with FF&E, including hotel furniture, being a key component.
Furniture in Hotel Construction Costs
In 2016, the average FF&E costs per hotel room (by scale) were:
$12,000 (or 8%) of the total cost per midscale room
$24,000 (or 10%) per upper midscale
$21,000 (or 10%) per upscale
$38,000 (or 10%) per upper upscale
$125,000 (or 7%) per luxury room
Of course, there were outliers. The maximum FF&E portion per upper midscale room was $38,000, while the minimum for an upper upscale room was $22,000.
In most cases, you should expect quality custom hotel furniture to cost about 30% of the FF&E total.
So, expect furniture costs to be:
$3-4,000 (or 3%) of the total cost per midscale room
$5-6,000 (or 4%) per upper midscale
$6-7,000 (or 4%) per upscale
$10-11,000 (or 3.6%) per upper upscale
$30-40,000 (or 2.4%) per luxury room
How to Control Hotel Furniture Costs
Controlling Costs vs. Sacrificing Quality
Consider quality and cost when it comes time to start issuing Purchase Orders (PO's) to your vendors. Some hotels will elect for their hotel furniture to be made overseas versus domestically as a cost-savings technique.
In most cases, they will "see" an up-front savings with the overseas option. They should also expect and plan for the furniture's life cycle to be much shorter. That means, likely within 5 years, they'll be placing another order to replace items that have not withstood the test of time, especially in the high-traffic hospitality environment.
The other option is to go with an American-made, custom casegoods manufacturer. While spending a little more up front, hoteliers can be assured of the following quality benefits:
Shorter lead times
Responsive communication
Quicker access to replacement parts
Reduced risk of defects
Greater protection against counterfeits
Safer materials & products
What's more, long-lasting quality means your product should remain in great condition beyond the average 8-year hotel-renovation cycle. That's a definite win for your ROI.
Material Choices
When it comes to design, you'll likely choose between a laminate and a wood veneer finish. Wood veneer - a thin layer of genuine hardwood glued to another wood surface - is often prized in upscale establishments for its "richer" look and feel.
Laminate is a less-expensive, man-made product composed of pressed synthetic and natural materials. Years ago, a laminate casegood stood out as fake. But laminate technology has made great strides to feature an array of classy, realistic finishes and colors.
While wood veneer can still be considered an upscale investment, laminate has closed the quality gap while remaining more economical. An experienced hotel furniture casegoods manufacturer can accommodate both.
Learn More about Veneer Vs. Laminate
Download our Veneer Vs. Laminate Consideration Guide for Hospitality Casegoods e-book right now!
Containing Hotel Construction Costs While Achieving Quality
Real estate prices and other key financial factors dictate the cost of building or renovating anywhere. A hotel construction or redevelopment project should be analyzed per room to know if the investment will pay off.
As a rule, consider that building or remodeling a midscale hotel in Manhattan is likely to cost more than building or remodeling an upscale hotel 75 miles south of Chicago. But guests everywhere appreciate quality furniture that's:
Functional
Comfortable
Aesthetically pleasing
The right choice will boost the brand's reputation and bring ROI from new bookings and repeat visits.
Let's talk about how value engineering helps you control your hotel furniture costs.
Schedule a free value engineering consultation with one of our experts today!
Editor's Note: This blog post was originally published December 4, 2017 and was updated on June 24th, 2019 to reflect updated information.