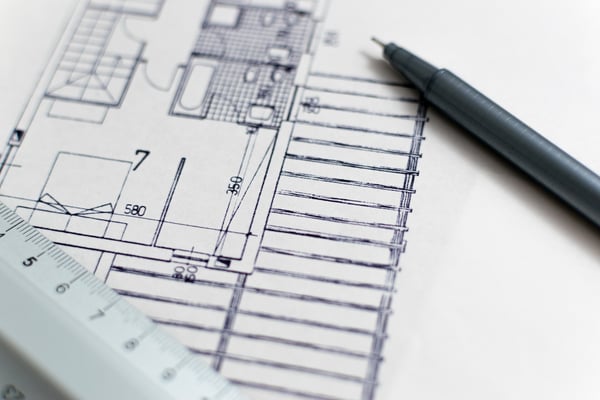 If you're an entrepreneur or investor who is contemplating a new hotel construction project, congratulations! Hotel construction management is a huge undertaking. But done correctly, your hotel will be paying dividends for years.
Hotel construction costs vary greatly. Many factors affect the final bill, such as
Size
Location
Sustainability
Amenities -- think: onsite-restaurant, conference center, pool
While no two hotel construction projects are the same, there are certain costs that are universal and should be considered in a hotel construction budget.
Average Construction Costs for a Mid-Priced Hotel
According to Hawkins Research, Inc., the average cost of a typical hotel construction was approximately $22 million in 2020, or between $190-$375 per square foot depending on location. This estimate of hotel construction costs does not include the land or the cost of demolishing any existing building on the property, which will vary depending on location and size.
This construction cost is calculated utilizing materials and construction innovations that are considered to be in the "best" classifications, to construct a building that holds wear and tear to a minimum and replacement costs low.


5 Things to Factor Into Your Hotel Construction Costs Budget
Hotel construction projects have a lot of moving parts -- most of which need to be included in a budget. The most common items in a hotel development plan's expenditures include:
Land

Architectural services

Casegoods furniture

Contractor

Materials, labor & machine operation costs


1. LAND
Location, of course, is everything when it comes to building a new hotel. Depending on the location, hotel builders can expect anywhere from $100k to millions of dollars for the land to build a new hotel.
We know what you're thinking -- that's a huge discrepancy! That's why it's important to do adequate research before deciding on your location.
Here are some location tips to keep in mind:
If you're building a boutique hotel, sometimes it is better to find and build on a location off of the beaten path. This unique space is part of the reason people are drawn to your hotel. It also could save you money in land costs!
Be sure to factor in parking. There's nothing worse than guests scrambling to find a parking spot while hauling around all of their luggage. This is something to overcompensate for whenever possible.


2. ARCHITECTURAL SERVICES
The construction of a new hotel requires an architect to help with:
Budget development

Design and drafting

Project management

And more
An architect's services are typically around 17% of a hotel construction project's budget, which would be about $3.5 million for a mid-priced hotel project as described.


3. CASEGOODS FURNITURE
Today's consumer expects more from their hotel room. FF&E (fixture, furniture, and equipment) has become a crucial component for guest satisfaction -- hotel guests want to stay in spaces that are welcoming and functional. A hotel's furniture plays a big part in guest satisfaction.
Since about 15% of a hotel construction project's budget is FF&E costs, choosing an experienced hotel furniture supplier is crucial for success.
In fact, hotel builders can save an estimated 5-10% by choosing a hospitality casegoods manufacturer that also does the installation. Finding a casegoods furniture manufacturer that doubles as a hotel ff&e installer is very cost effective and eases stress as they manage the order from the factory through delivery and on-site inspection.
Disruptions in your hotel casegood's production can set your project back and cost you money. Explore what goes on behind the scenes to complete your order on time:


4. CONTRACTOR
An experienced general contractor is important for the success of building a new hotel. A licensed contractor oversees the day-to-day management of the project and provides the services and materials required for the completion of the job.
Hotel general contractors typically:
Work with the architect
Gather all necessary permits
Complete construction
Hire subcontractors
Provide final cleanup
Contractor fees are about 14% of a project, or $3 million for a mid-priced hotel.


5. MATERIALS, LABOR AND MACHINE COSTS
These costs in a hotel construction budget are usually bundled together.
For a standard hotel project, they breakdown to approximately:
$10 million for materials
$9 million for labor
$900k for machine costs.
Hotel Construction Costs: Spending Your Money Wisely
Designing a hotel that gives guests the experience they're looking for is a big endeavor. A site visit coupled with careful planning, your project will not only be completed on time, but also within your budget.
Consider these unique custom hotel furniture designs to make your new property stand out from others. And be sure to contact us for help designing your new custom resort collection today.
---
Have a completed construction project and are ready to move forward with the FF&E stage of your hotel creation?
Download our production timeline and get all the information you need on what to expect at each stage of the furniture manufacturing process.