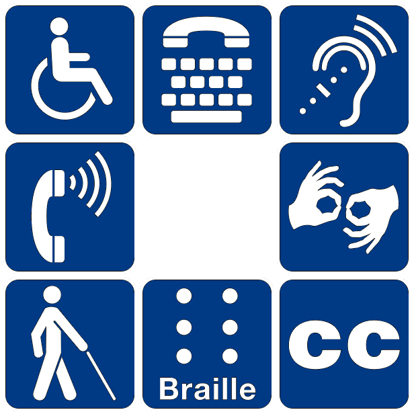 Why should a person with disabilities struggle from what should be the comfort of their hotel room? You're right, they shouldn't. You can't afford to be inhospitable in the hospitality industry.
The Americans with Disabilities Act (ADA) was established (and has since been amended) to consider people with ranges of different abilities. Hotel ADA requirements, in turn, cover a ranges of difficulties guests could encounter daily.
Your choice of furniture and how it's incorporated into your hotel design plays a vital role. Think how every guest must maneuver every inch of the journey. This lengthy checklist of federal regulations will guide your clientele to a safe, comfortable stay - and your hotel brand to a strong reputation among people with disabilities and their advocates.
Remember the Following Hotel ADA Requirements
Prepare Adequate Spacing and Blocking
Space is already at a premium in the hotel industry. But you'll need a bit more, especially in ADA-accessible rooms. Your design should meet the following criteria for guests using wheelchairs or other mobility devices:
Entrances to guest rooms and restrooms with at least 32" of clear passage and 54" of space on both sides of the door for 360 degrees of rotation

Beds, chairs, and other furniture situated with at least 36" of clear passage for mobility

Beds 20-23" in height from the floor to the top of the mattress

Unhindered access to electrical outlets and data ports without stooping, kneeling, or reaching

An accessible table has a surface height of no more than 34" and no less than 28" above the floor. At least 27" of knee clearance must be provided between the floor and the underside of the table.
While architects must implement dimensional aspects of hotel's overall design, you must also ensure elements of your design don't encroach on the space people with disabilities need. Poor placement of doorways, fixtures, or even safety instruments like fire extinguishers could block pathways and create potentially hazardous conditions.
Proper surveying and installation should work to overcome space limitations and avoid oversights.
Consider Easy Handling and Dexterity
Don't take things like handles and electronic controls for granted. They're everywhere - from the main entrance and light switches to closet doors and drawers.
Some people with vision and motor-skills disabilities may not have the use of both hands, the coordination, or dexterity to manipulate items. Nonetheless, they must be able to access and use all items within your hotel design.
Handles, dials, and controls must be big enough to see and easy to use. The ADA defines easy to use as "operable with one hand without tight grasping, pinching, or twisting of the wrist."
Consider Every Guest in Your Hotel Design
Every guest has needs. Hotel ADA guidelines require that additional level of consideration be given to those who may need a little more help.
Every detail, big or small, matters when it comes to your guest's satisfaction.
So, when you're thinking ADA compliance, you must remember:
Space and blocking

Furniture dimensions and layout

Handling and dexterity
Choose a hotel furniture manufacturer that can make your furniture to specs and offer installation services to suit all guests.
For more information on ADA requirements and compliance, call the ADA information line at 800-514-0301 (voice) or 800-514-0383 (TTY).