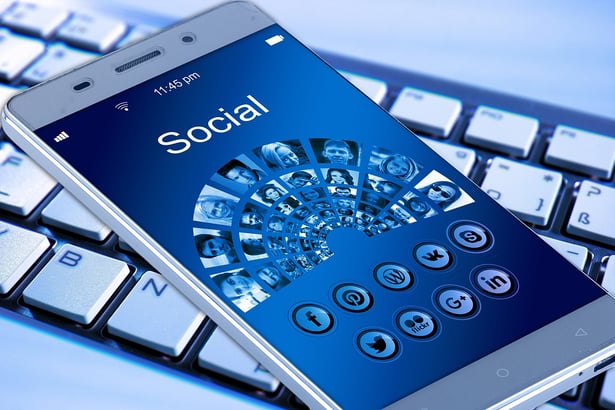 You may have a beautiful hotel in an even more desirable location. You may have also crafted the perfect contemporary design with stylish, comfortable furniture to make guests feel at home.
But do travelers know about it? What's enticing them toward your hospitality?
In 2018, you need a great hotel marketing plan more than ever before. You're fighting a three-headed direct-booking battle between mainstream hotels, home-sharing companies, and online travel agencies. You must place your brand head-and-shoulders above the competition.
Ultimately, your goal is to increase RevPar (revenue per available room). After you've invested in all the FF&E components to complete your design vision, let's talk about marketing to get "heads in beds."
Create Brand Evangelists with a Great Hotel Marketing Plan
Marketing is a multifaceted business practice that now, thanks to digital media, has a compounding branding effect. What does that mean? It means your initial marketing efforts can grow exponentially as online consumers interact with your hotel, especially on social media.
1. Leveraging Social Media
It's not enough to post every once in a while, on Instagram and Twitter (we hope you frequently use other social channels, as well). No one likes to whistle past a digital graveyard of old posts and outdated content.
Your Instagram and Pinterest accounts, in particular, should be a beautiful garden of photos and videos highlighting:
Guest experiences

Local events
Other social accounts like the ever-powerful Facebook, LinkedIn, and Google+ can boost brand awareness by sharing many of those same things in addition to contributing to the greater industry narrative through more in-depth stories. Likes, comments, and shares will become your allies. Don't forget you can use paid social media ads to target certain high-interest demographics.
But above all, graphic appeal is critical to catching all eyes.
2. Sharing Photos and Video (But Only The Best)
As the old adage goes, "You never get a second chance at a good first impression." Guests trying to book online base much of their decision on your hotel's website photography.
Online consumers should feel like they're right there in the photo (or at least imagine themselves there) - whether they're at home actively researching hotel accommodations or passively scrolling through social media during a lunch break. This could take some practice with a camera or employing more trusted hands to showcase your hotel at its best.
Feel like taking low-quality cell phone photos and calling it good? Be prepared for your online bookings to tumble as a direct result.
3. Capitalizing on Online Reviews
Hotel brands in the 21st century can't survive without online reviews - good and bad. Here's why: Up to 90 percent of travelers say online review sites like TripAdvisor and Yelp are critical when booking a hotel. Potential guests look for trusted insight via online reviews before they click "book."
Guide your guests to take a few moments to write a simple review (simple because they crave convenience and brevity):
Midway through their stay -

Send an email compelling them to give a shout out on TripAdvisor if they like their experience so far.

At checkout -

Their digital receipt could include a link to post a review.

Several days after checkout -

If they haven't already, send a follow-up email to gently nudge a review.
While most hotels aim for perfection and equally perfect guest reviews, there'll undoubtedly be people who are harder to please. Maybe they would go so far as to give you 1 star because your restaurant staff forgot the lime in their Diet Coke.
Respond even to the bad reviews with grace and a genuinely helping touch. But remember, you're not so much helping the person who gave you 1 star as you are helping the next 10 potential customers to see you're responsive and caring about customer service.
4. Writing a Regular Blog
Even a one-man staff could manage a weekly blog. Your website really can't do without it in the interest of search engine optimization (SEO). Pick a topic that's important in the hospitality industry and write 350 words about it, optimized with carefully chosen keywords and catchy titles.
A blog can be:
Informative

Entertaining

Humorous

Thought provoking
Specifically, in the hospitality industry, your blog could highlight things like:
Vacation planning

Honeymoon specials

Nearby destinations/tourist attractions

Schedules of events

Travel information/advice

Event-hosting packages

Popular design schemes

Recent analysis

Future predictions

Hotel technology

Industry trends
Current events and changing trends will always keep your subjects fresh.
Here's the important part: From a technical standpoint, each blog written and published on your website adds another webpage under your domain to index and rank in search engines. That's called building domain authority, and it's worth its weight in gold.
Measure the web analytics to see which topics resonate and which don't. Rule of thumb: "If you can't measure it, don't do it."
5. Building an Attractive (Mobile Friendly) Web Design
You have to be willing to spend a few bucks for a great new website. Solid web-hosting and web-development platforms typically come with an associated cost.
Perhaps you're happy with your current domain, but the design can use some sprucing up. You need an attractive, dynamic web page - something to delight people visiting or returning to your site and make them say, "Oh, that's neat!"
Even some members of older generations consider themselves digital natives these days. Many people, from many age groups, will be navigating your site on a smartphone or other device. Is your site mobile friendly across many devices - or at least responsive with varying screen sizes?
6. Appealing to Your Local Audience
It's a rare day when a person who lives 3 miles away stays at your hotel. But locals can still enjoy your hospitality. Perhaps they enjoy your hotel bar or restaurant, or maybe even semiregular events held there. If your establishment, beyond your guestrooms, is a "happening" place, they'll be more likely to recommend your hotel to friends and relatives visiting or passing through town.
Build a rapport with the locals by:
Offering drink and dinner specials

Showing the big game

Participating in local events

Partnering with other local businesses
This marketing technique makes evangelists and ambassadors for your brand out of people who haven't even stayed with you.
How to Build a Great Hotel Marketing Plan
By all means, continue offering the rewards and loyalty points. Hotel guests love a bargain and benefits tomorrow for stays and purchases today.
But a solid hotel marketing plan today involves being:
A strong storyteller across a variety of digital platforms

A concierge for customer service (and online reviews)

A magnet for local referrals
You must make guests crave your comfortable and stylish furniture and amenities. Then compel them to share how amazing the experience was.