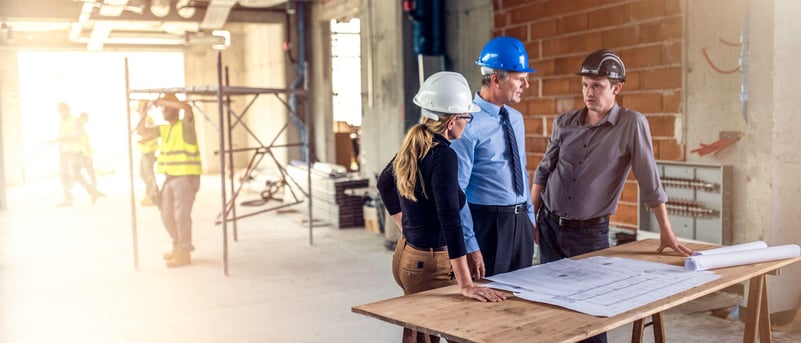 It's always a good idea to have an extra set of experienced eyes on your hotel project. Even the greatest hotel owners in the industry need multiple perspectives to ensure a successful project.
When given a new opportunity, we're happy to send a Project Manager (PM) from our team to visit your project (multiple times, if necessary). This is not only to get a sense of the project timeline, but also to personally survey the job so your hotel furniture order is streamlined for physical realities and potential complications at the site.
Seamless communication between you and your contractors and our PM and our factory professionals is critical to fulfilling your FF&E needs. As an option, our sister company, CFI of New York LLC, can do the heavy lifting of hotel furniture installation for you.
In the end, you're aiming for great ROI from great guest experiences.
A Hands-On Partner from 'Napkin Sketch' to Hotel Furniture Installation
Few (if any) hospitality casegoods manufacturers are as hands-on and helpful in moving your project from design to installation. You get expert assistance for your vision each step of the way, offering honest feedback on design specs and communicating in real time as your order moves through factory production.
You and other project stakeholders will have an accurate view of the end game - and an active role in the production of a quality product for your valued guests. In turn, that long-lasting quality will equal fewer unexpected headaches and long-term maintenance costs.
Experienced Hotel Room Surveying & Planning
The furniture surveying process generally begins when the wall studs are standing and your project's skeletal structure begins to take shape. Designed, planned, and executed correctly, that structure will house and guide key seen and unseen components like:
Blocking

Electrical

HVAC

Plumbing

Safety features (for both guests and staff)

ADA compliance

(last but certainly not least)
The furniture must fit within and around those necessities. Likewise, the installation of those pieces can't interfere with your furniture, which impacts how guests feel about your design's comfort and utility - or lack thereof. We've all heard the horror stories of hotel projects that flopped or ended in lawsuits for cutting corners or failing to factor important architectural or design components.
We can provide you with complete field drawings depicting the blocking and electrical for the general contractor. We're not your construction experts, but our manufacturing experience has shown how important it is to a project's deadline to understand those component pieces before you get to the installation stage.
Cap off a Strong Project with Hotel Furniture Installation Services
A great hotel project requires multiple perspectives surveying many facets from many angles. Our dedicated Project Managers can be that extra set of eyes. They may even spot a critical piece you overlooked.
While your guests likely won't know much of what goes on behind the scenes, they'll appreciate (and pay for) the fruits of your labor.
(Editor's note: This is a revised edition of a blog post originally published June 28, 2017.)