Checking into a hotel room at this very moment, a vacationing guest on the Florida Gulf Coast is delighted to see her accommodations are a spot-on representation of the laidback local beach culture. After all, she did travel to experience it.
Also at this very moment, a hotel guest traveling for business is pleased his accommodations are an aesthetic archive of Chicago's history. He's happy the trip isn't business as usual and that he can feel enriched by the stay.
But wait a minute. They're both staying at a Hilton. Aren't they supposed to be roughly the same?
What Defines Franchise & Boutique Hotel Designs in the Hospitality Realm?
Once upon a time, cookie-cutter hotels built a burgeoning business on familiarity. Hotel guests decades ago were pleased to know they could expect the same comfort in Minneapolis, MN as in Albuquerque, NM.
Make no mistake, those same franchise hotels remain worthy options for travelers, but the boutique hotel design model has grown exponentially the last decade. Why? Because today's travelers prize personalization and deep experiences - and they're willing to pay handsomely for them. They crave locations offering:
A unique identity

Themes

Authenticity

Spacious designs

Overt creativity

Elements defining life/culture

Devotion to minutiae driving fulfilling guest experiences
While sticking with their franchise brands as an anchor, many mainstream hotels have dipped into the boutique hotel market by opening spin-off boutiques and other hospitality options.
Let's Look at How Hilton and Wyndham are Doing It
Of course, there are a great many independent boutique hotel brands out there, each one of a kind, standing on their own with the creative license to be nearly anything they please. They're also commonly known as "lifestyle" or "theme" hotels. Meanwhile, many undiversified chain hotels remain more constricted to a corporate model.
But here's how name brands like Hilton and Wyndham are going from predictable to delightfully dynamic.
Wyndham Culture
Wyndham Hotel Group (with which we are a preferred casegoods furniture provider) announced its 19th brand opening last June. The lifestyle brand, dubbed the Trademark Hotel Collection, is designed to be undefined and untethered from Wyndham's strict main brand standards.
Draw some inspiration from these Trademark design differences:
Safety Harbor Resort & Spa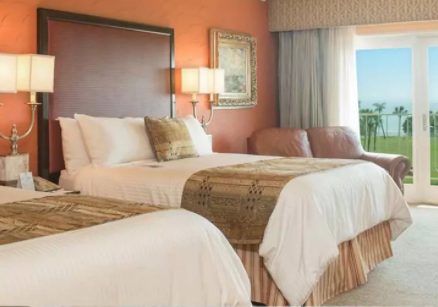 Billed as "A Soothing Stay by Tampa Bay," this independent boutique hotel design channels the relaxing ambiance of beachside Florida.
H4 Hotel Berlin Alexanderplatz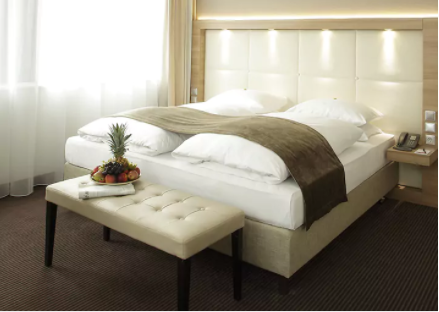 Located in the heart of Berlin, this Wyndham lifestyle hotel design fosters relaxing sophistication and channels the German capital's rich culture.
Hilton Hospitality
Hilton last year announced its 14th brand opening: The Tapestry Collection by Hilton. The name was chosen because a tapestry is a woven fabric, each one of a kind, as the brand plans for its hotels.
Here are some examples:
The Troubadour Hotel New Orleans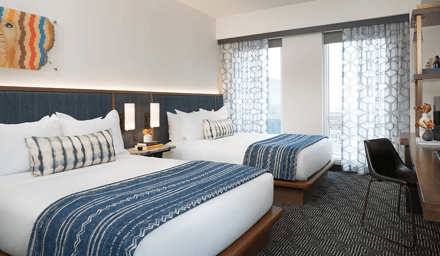 Located several blocks from the theater district and famous French Quarter, this Hilton lifestyle brand highlights the "good times are always rollin'" style definitive of the Big Easy.
Tailwater Lodge Altmar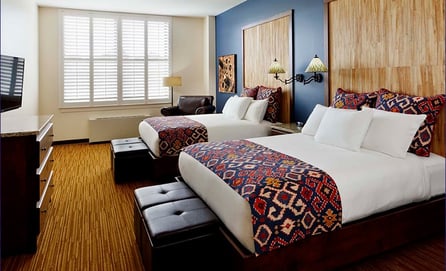 Outdoors enthusiasts no doubt love the rustic charm of this Tapestry Collection edition in Upstate New York. The interior design leaves little disconnect between accommodations and the natural world guests travel to experience.
Franchise & Boutique Hotel Designs: Cutting Loose and Getting Creative
"Growth (today) won't be in those uniform design and uniform operational models," said one hospitality expert. "Growth will be in soft brands and collections with local tastes, preferences, art, culture, and people looking for an experience."
Boutique hotel designs have leeway to be more creative. They've focused on what guests want rather than a cookie-cutter representation of what most franchise hotel brands determine guests need.
Both options, however, remain viable in today's hospitality industry, franchise hotels are jumping on the boutique or "soft brand" bandwagon. Meanwhile, boutique hotels are attempting to differentiate themselves further.