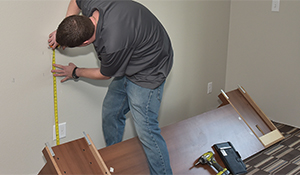 Imagine being one of the head NASA scientists working to send the Curiosity Rover to Mars.
After years of testing, planning, and working within a tight budget, the robot is just minutes away from being launched into space.
But hold on. Despite all your preparations, someone forgot to install its mechanical arms months ago. And they forgot to mention it. The rover's trip to another planet will have to wait. And your team now has to spend time and money to get the probe and launch ready for another time.
LEARN MORE