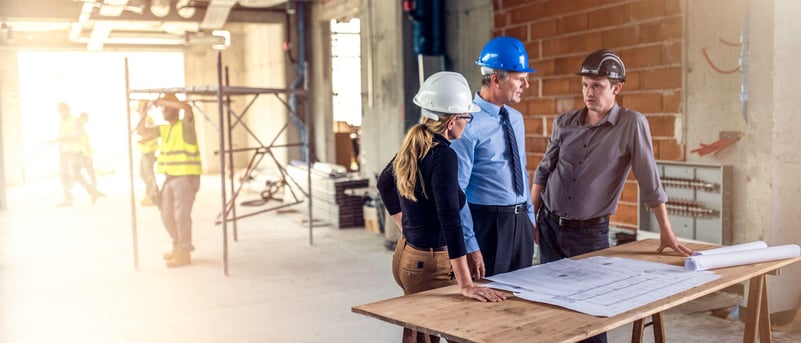 Whether it's a new build or a refresh, hotel projects are complex. And they usually involve multiple entities – from contractors to designers.
Regardless of how big or small your hotel project is, an extra set of experienced eyes goes a long way toward keeping things on track and within budget. Even the top hotel owners in the industry have multiple perspectives to ensure a successful project.
Though involved in the last leg of a project, an FF&E (fixtures, furniture, & equipment) installer is a great resource for making sure the project you envision matches the final product. As the last point of contact in your FF&E's journey, your installer gets your order exactly where it's supposed to be and exactly how it's supposed to look and function, and poised to deliver a great guest experience.
Finding the right hotel FF&E installer is no different than identifying any other partner for your project – choosing one shouldn't happen on a whim.
Three Characteristics of the Right Hotel FF&E Installer
Selecting an FF&E installer is a decision that should be carefully considered. Not all FF&E installers are the same or able to provide the level of service your project requires.
When vetting potential hotel FF&E installers, three characteristics to look into include:
Experience

Site surveys

Manufacturing + installation


1. Experience
Hotel FF&E installation isn't a job that just anyone can handle, and it certainly shouldn't be done by someone who has only a few jobs under their belt.
The last thing your project needs is an installer's lack of experience creating issues for your FF&E schedule. That costs time and money.
An experienced FF&E installer understands the finer points of putting in hospitality casegoods, from placement to constructing them on-site.
They also won't be an impediment to your project and its progress. A seasoned FF&E installer makes their part of the project a headache-free experience, fitting their work into your project schedule and minimizing crossover with other contractors or daily operations.
With the wisdom of experience, a hotel FF&E installer should make one of the final elements of a hotel project the easiest.


2. Site Visits & Surveys
Next to experience, a site visit is the most important thing to look for in a hotel FF&E installer.
There's nothing worse than having your hotel's FF&E arrive on-site only to find out that components of your order can't fit through a door or that the headboards you ordered cover up an electrical outlet.
A site visit & survey completed by your installer before your casegoods are manufactured heads off many issues that create unnecessary delays and FF&E budget overages.
The hotel furniture surveying process generally begins with taking a look at your facility's blueprints. With a detailed look at the skeleton of your building, your installer is able to account for both seen and unseen components, such as:
Blocking

Electrical

HVAC

Plumbing

Safety features (for both guests and staff)

ADA compliance (last but certainly not least)
A review of your hotel's schematics is only half of the site survey equation. The other half? A site visit.
During a site visit, your installer is able to actually see where your hotel FF&E will go, the pathways to get there, and any potential impediments. We've all heard the horror stories of hotel projects that flopped or ended in lawsuits for cutting corners or failing to factor in important architectural or design components.
A site visit also allows the hotel FF&E installer to get a visual of existing furniture and amenities inside a space (think: guestroom) and how the new FF&E will fit around it. Your new FF&E shouldn't interfere with your furniture or the overall design of a space – both components that contribute to guest comfort and perception of your hotel.


3. Manufacturing + Installation
One of the easiest ways to streamline your hospitality FF&E project is by consolidating its production and installation to a single source.
But be warned: a hospitality FF&E manufacturer that also handles installation is like the Loch Ness Monter – an entity sought after by many, but rarely seen. Still, it's worth looking for the manufacturer/installer combo – such a partnership will bring a new level of efficiency and expertise to a project.
There from the beginning of your FF&E's procurement, a manufacturer/installer works with you to not only design hotel casegoods that meet your vision (and stay within your budget), but also ensure your order makes it to its final destination without issue.
What's more, you'll get expert assistance for your vision each step of the way, complete with honest feedback on design specs and communicating in real-time as your order moves through factory production.
You and other project stakeholders will have an accurate view of the end game -- and an active role in the production of a quality product for your valued guests. In turn, that long-lasting quality will equal fewer unexpected headaches and long-term maintenance costs.
Cap Off a Hospitality Project With Hotel FF&E Installation Services
A great hotel project requires multiple perspectives surveying many facets from many angles. Our dedicated project managers can be that extra set of eyes. They may even spot a critical piece you overlooked.
While your guests likely won't know much of what goes on behind the scenes, they'll appreciate (and pay for) the fruits of your labor.
(Editor's note: This is a revised edition of a blog post originally published June 28, 2017.)