You may have the most sought after hotel, in the most desirable neighborhood, selling out rooms night-after-night. And while your profits are fruitful you may want to spend the time to review your current utility costs and potential cost-saving options.
According to Forbes, "The average U.S. hotel spends $2,196 per room in energy costs each year. Collectively, the hospitality industry spends $3.7 billion annually on energy. For individual hotels, 60-70% of utility costs are exclusively billed for electricity."
But before you go implementing upgrades and changes to your current systems, remember there is no "one-size-fits-all approach" to reaching operations and energy efficiency goals.
3 Modern FF&E Technology Options
EMS, IoT, and …..ABCDEFG

Going Green

Install A Gym
1. EMS, IoT, and …..ABCDEFG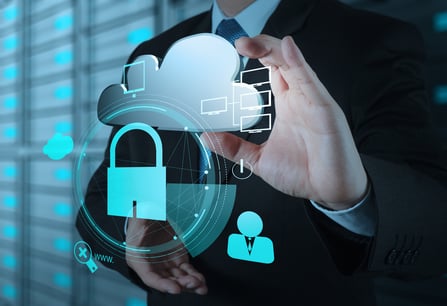 Travelers are much less concerned about saving energy in their hotel room versus in their home; meaning they're not turning off lights, they're leaving the TV on, and keeping the AC blasting all day. To keep their systems in-check, many hoteliers are investing in whole-building EMS (Energy Management Systems). "An EMS is a combination of hardware and software that works to lower hotel energy consumption and improve maintenance operations." If implemented properly, EMS is cost-effective tools to manage hotel utility costs and improve operations.
Within 20 years, the Internet of Things (IoT) is expected to be firmly integrated with the lives of hotel guests, making personalization more possible than ever. Imagine, not having to knock on the hotel room door to find out of the room is vacant or not. Arming a room with intelligent sensors can help detect if the room is occupied or not.
Even more, it can sense if the room is not occupied and will turn the lights-off, shut off the TV, and turn the AC down. Saving you money.
2. Going Green
For years you have heard about all the benefits of going green in your personal lives. You know the old saying, "Reduce. Reuse. Recycle."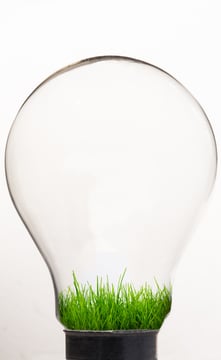 Going green is no longer just for your personal life. Hotels can save thousands of dollars annually from investing in modern technologies; like LED lighting . LED lights use 75 percent less energy than incandescent bulbs. Multiply this with the total number bulbs you have in your office and you'll see how it makes sense to invest in this more expensive upfront, yet cheaper-in-the-long-run; modern technology.
You can also consider replacing your current appliances - we've all heard of "Energy Star" appliances. Energy Star certified appliances help consumers save money on operating costs by reducing energy use without sacrificing performance.
3. Install a Gym?
Yes, you read that correctly. Installing a gym at your facility may help you save on your energy bill. SportsArt's line of cardio equipment, Eco-Powr, "allows for the machines to harness up to 74 percent of human energy and turn it into usable electricity—up to 200 watts per hour, per machine" sites Hotel Management.
We know wellness options are a major driver in guest satisfaction during their stays, so why not capitalize on their need to stay active by turning their energy into our savings.
Being "SMART" about your technology choices will inevitably benefit your bottom line and have a major impact on your guest satisfaction. Do your homework. Understand your current guest demands, and plan accordingly for the future.
Lastly, choose to partner with suppliers who are mavens in their respective fields and understand (and invest themselves) in modern-day technology.