To Our Valued Customers - Past, Present, and Future: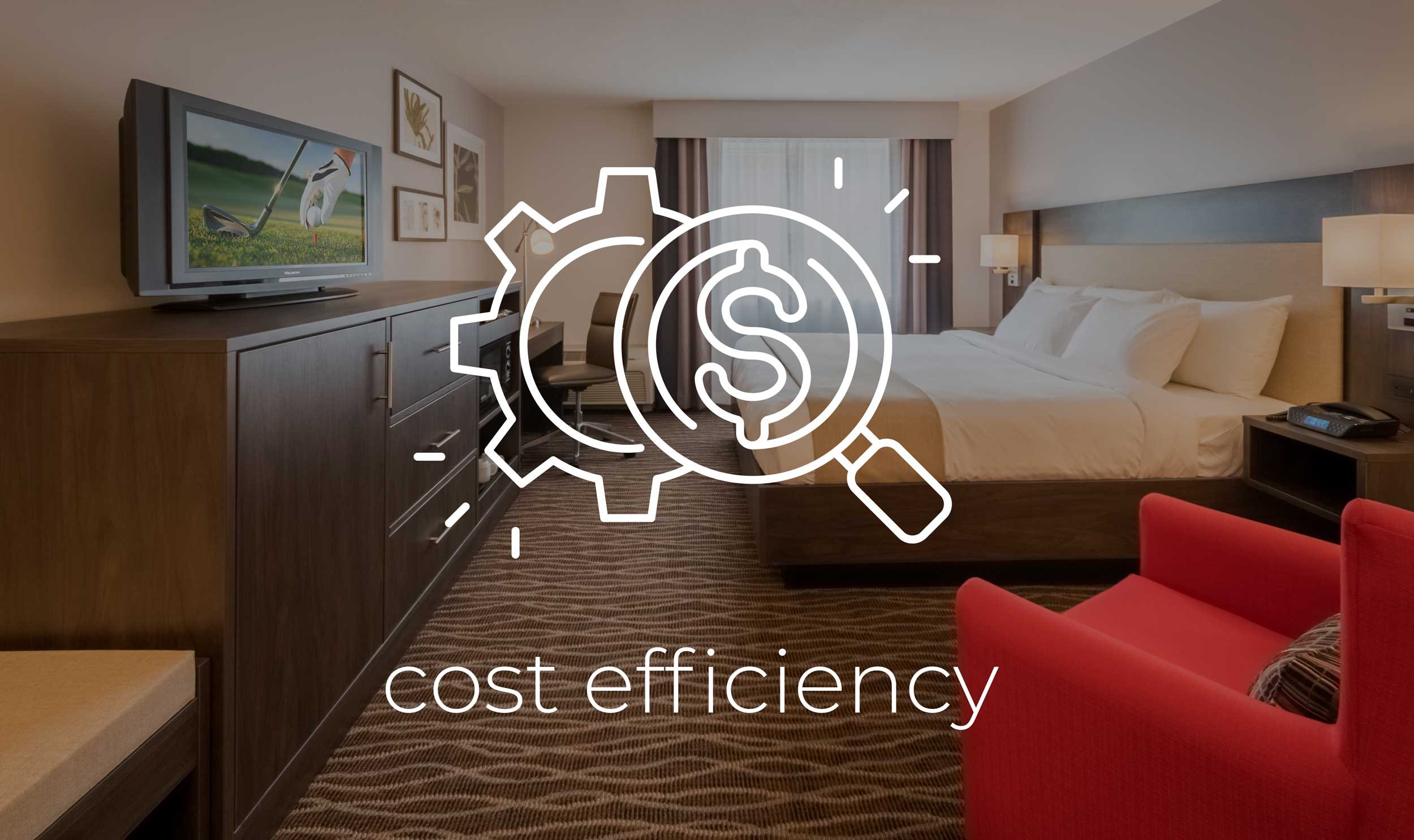 We know you have a lot of fitting choices when it comes time to choosing a manufacturer for your hotel guestroom casegoods. We also know that you have a lot on your plate managing the many different facets of a hotel project; be it new-build or renovation. From hiring vendors, to monitoring quality assurances, delivery schedules, installation, and arguably the most important piece,
pricing
; you've got a lot to deal with.
So, let us help you.
As an experienced custom casegoods manufacturer we pride ourselves on providing strong attention to detail and unmatched service to our customers; from our initial meeting through product delivery and install. But, before we're able to work together, we feel it's important to provide you with a better understanding of how we work, our processes, and how your decisions can (and often will) dictate the cost of the hotel furniture.
The Truth Behind Custom Manufacturer Lead Times
When we're presented with custom casegood specifications to quote we are faced with very strict deadlines and certain "unspoken" expectations -- and the last thing we want to do is disappoint. Our goal is to provide you with the most accurate estimate that aligns with your design direction and fits within the budget.
So, before you set your expectations there are a few things we ask you must consider first - each has an effect on price and the amount of time it takes us to build an estimate.
Do you require custom casegoods or are in need of "catalog furniture"?

Generally speaking, catalog furniture is often kept in some form of inventory at a manufacturing facility; whether it be finished an assembled product or specific materials inventoried to produce the product quickly. Catalog product is something that has been engineered and manufacturer before, so it can often times be a cost-effective option. With that said, you're also limited to the sizes and finishes offered by your manufacturer.

If you're designing or purchasing custom guestroom casegoods, you must also ask yourself, what is the level of detail (or complexity) of the product being designed? Though your options of materials are endless, designing a custom product often comes with more cost - either from materials, engineering time, or production labor hours.

What materials are you requesting?

Not all materials are created equal! Choosing the right material for your project is important. Spend time researching the product that makes the most sense both aesthetically and financially.

We talked about this exact topic here.

What is your anticipated lead time/delivery date?

Understanding a projects schedule is important; especially if we're estimating and manufacturing custom product. Our estimators and materials team are in constant communication with our suppliers. These relationships allow us to pass on to you the best pricing for the component materials. These types of materials include, but are not limited to: laminates, veneers, metal, quartz, upholstery, etc.

If an order requires a quick lead time, that means our suppliers have an even shorter lead time to get us the materials we need. And like any other industry, anything that needs to be rushed has a cost.

Understanding a manufacturer's production lead time will help ensure an on-time delivery.
Quality is in the details. Never settle.
There are of course other factors that will affect the price of your hotel furniture; for instance, purchasing domestic or overseas product and the size and scope of your project. But our main objective in writing this blog is not preach about the intricacies of custom manufacturer, but to help educate you, our customer, so that you move forward with a better understanding of how a custom manufacturer works. Remember, knowledge is power.