Having the opportunity to travel - for work, leisure, or #bileisure - usually means staying at a hotel.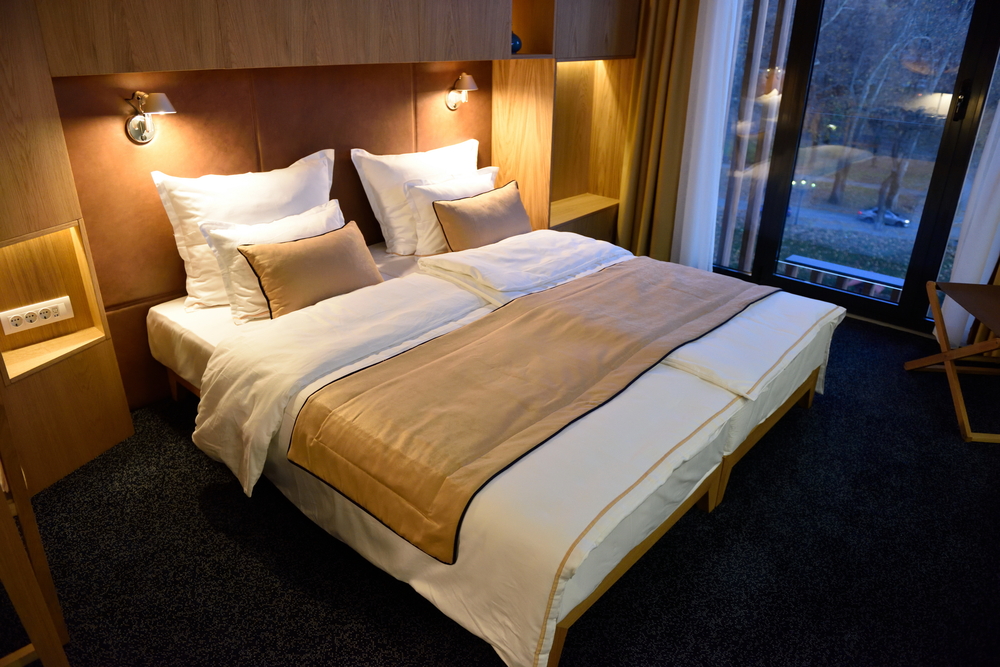 In order to create an unforgettable experience, you must understand who your guest is and from that, craft an inviting space for even that entices the most seasoned traveler - which we understand, is no small feat.
The details you put into your hotel guest room design are often what makes it stand apart from competitors.
Using Custom Casegoods to Tell Your Story
Wall-coverings, fabrics, flooring, and amenities all play important roles in creating a great guest space. But, arguably, the most impactful element for any guest room space is the guest room furniture and millwork.
So, which pieces of furniture should you pay extra "special" attention to? Here are a few we suggest spending a little extra time to help make the space pop:
Luggage Bench
Custom Headboards with Lights
Desks with USB Outlet
The Luggage Bench
And no, we're not talking about the old fold-out contraption you will find leaning against the wall in your guest room closet; a luggage bench has become a multi-functional fixture in the guestroom.
In today's modern hotel guest room, you can choose a trendy (commercial grade, of course) vinyl and have an upholstered luggage bench that provides a statement piece and gives your guests an additional surface for seating.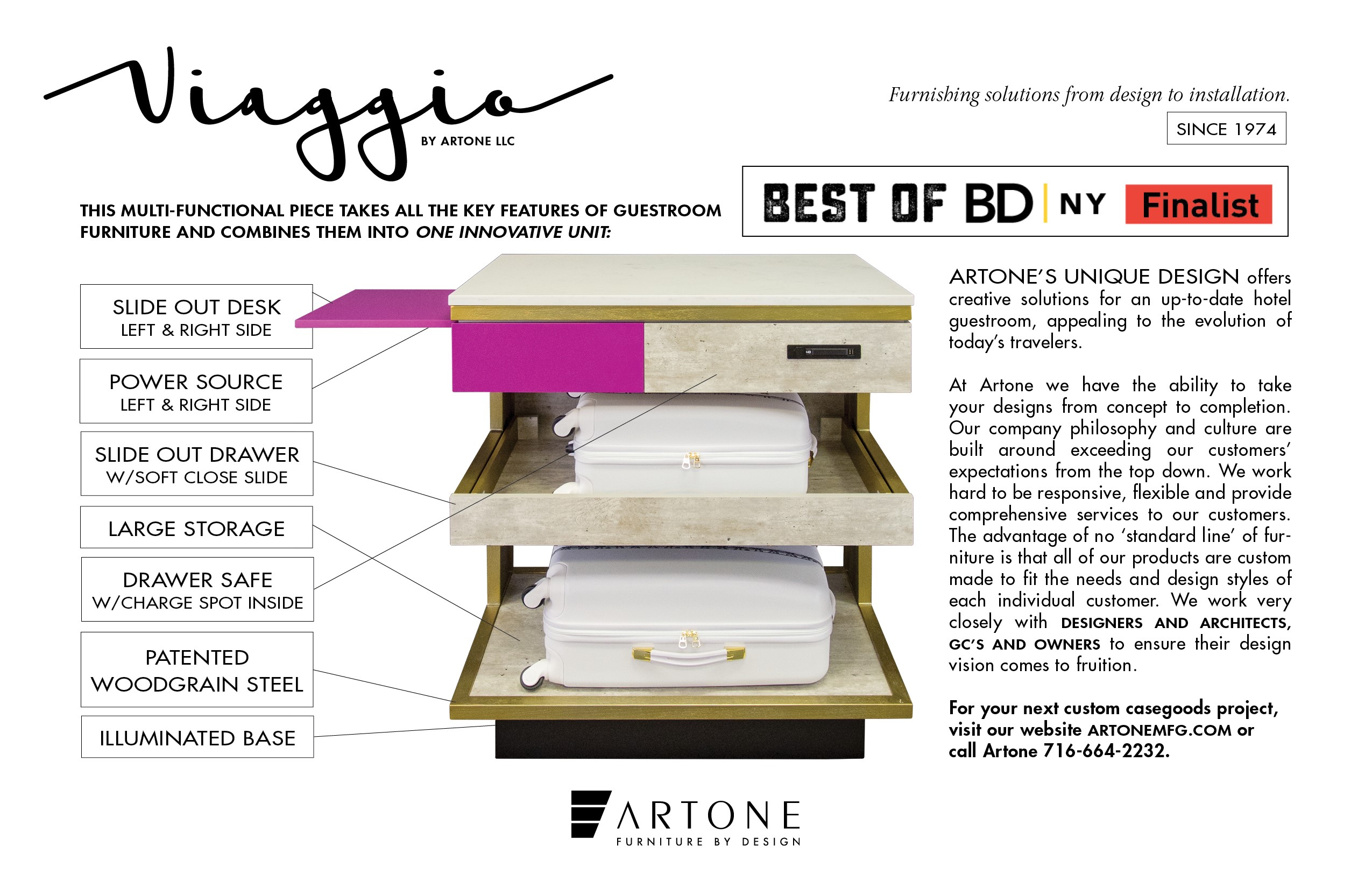 Custom Headboard With Lights
While the furniture requirements within a guest room are ever-changing, there is one piece of furniture that will always remain; the bed -- and more specifically a custom headboard (preferable with lights).
In a NY Post article (published earlier this year) it stated that "the average American will spend 36 years in bed over the course of their lifetime, according to new research." That's nearly half our lives!
Headboards are no longer an upholstered afterthought, hung on a wall and overlooked. They're bold new ground for exciting, forward-thinking design, technology implementation, and smart hotel room innovations worldwide. Headboards with electric outlets and lighting sources have become a guest requirement. King and Queen headboards should each have appropriate lighting that is easy to operate and offer individual switches, in case one person would like to keep a light on.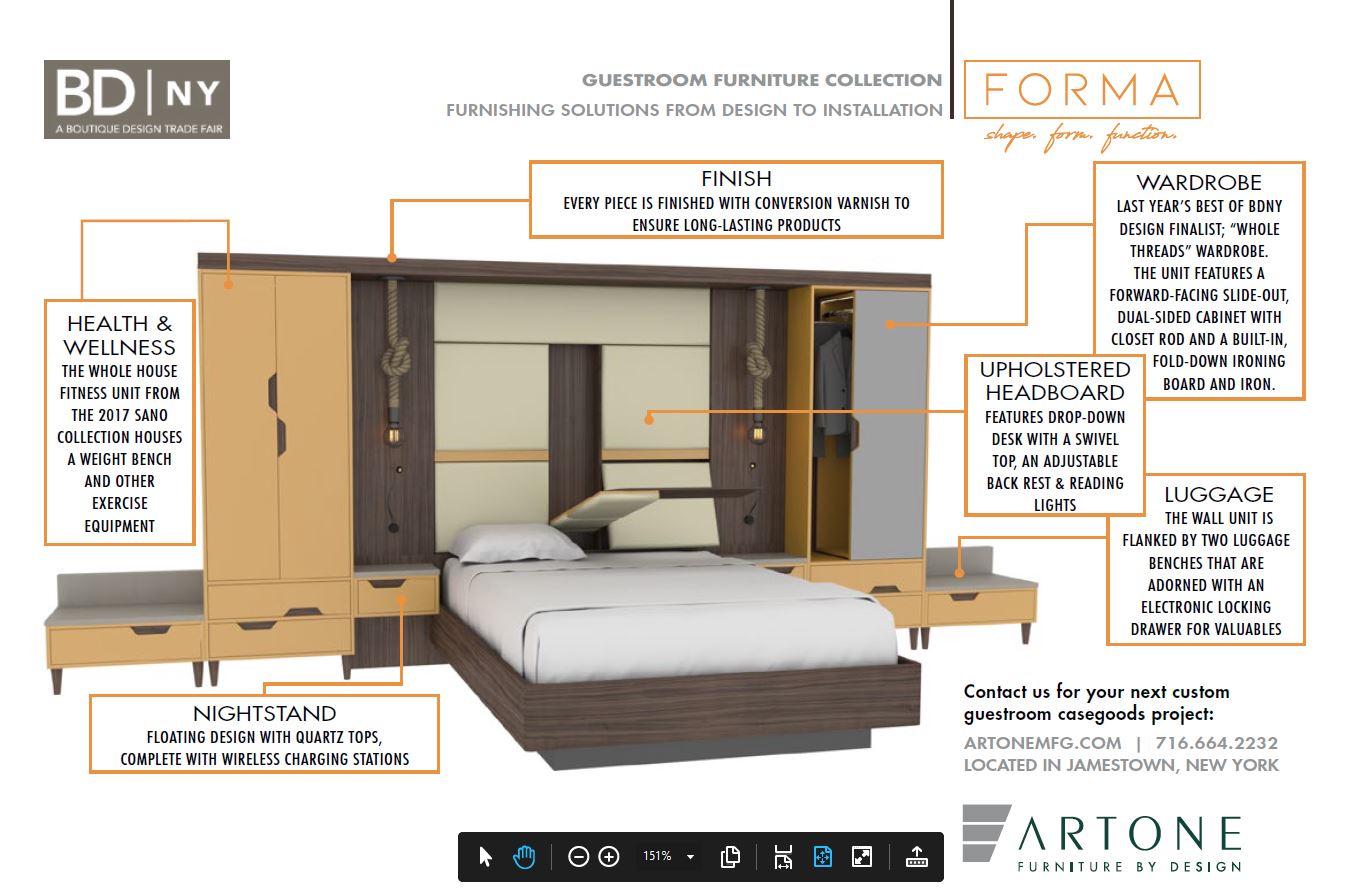 Desk USB Outlet
Studies show that a single traveler may carry upwards of three devices when they travel. Guests are busy and do not want to spend time searching for outlets or leaving devices in inconvenient locations -- they want their devices charges and in easy to reach locations; like a desk with USB outlet.
The desk is also a place that is transitioning in style as workers become less tethered to "stationary" work space. The traditional desk with drawers is being replaced with more minimalist designs that serve multiple purposes within the guest room; laptop trays that allow guests to type away on a sofa or bed.
What Guests Want From a Hotel?
In short, anything that will make their life (and stay) more convenient. Anticipating your guests' needs before they do can be the most challenging aspect of your job, but it's also the most important and impactful (in terms of ROI) piece of the hospitality puzzle.
An experienced custom hotel furniture manufacturer can help guide you on how to incorporate these detailed elements into your casegoods design.