For years you've worked to develop a design scheme that will showcase your hotel's theme or location. Pulling inspiration for design from an array of places.
In today's vastly competitive market it is even more important to create a space that sets itself apart.
What Color Works Best For Your Luxury Hotel Interior?
First things first, it's important to remember when you're designing a space - specifically a hotel guest room - light colors are perceived as airy and make rooms feel brighter and more spacious. Dark colors lend sophistication and intimacy.
When designing luxury hotel interiors, one place to focus on distinction and personalization is the guest room. A typical place to retreat, the guest room, can be a space to experiment with different paint colors and patterns to come up with a color and design that makes sense for your brand (and target market); color is also one of the most visible elements of luxury hotel interior design.
1. Blue
Blue is a calming and serene color. It offers many relaxing qualities, which is why you will often find this color used in bedrooms and work areas. The calming influence is also often associated with an increase in productivity.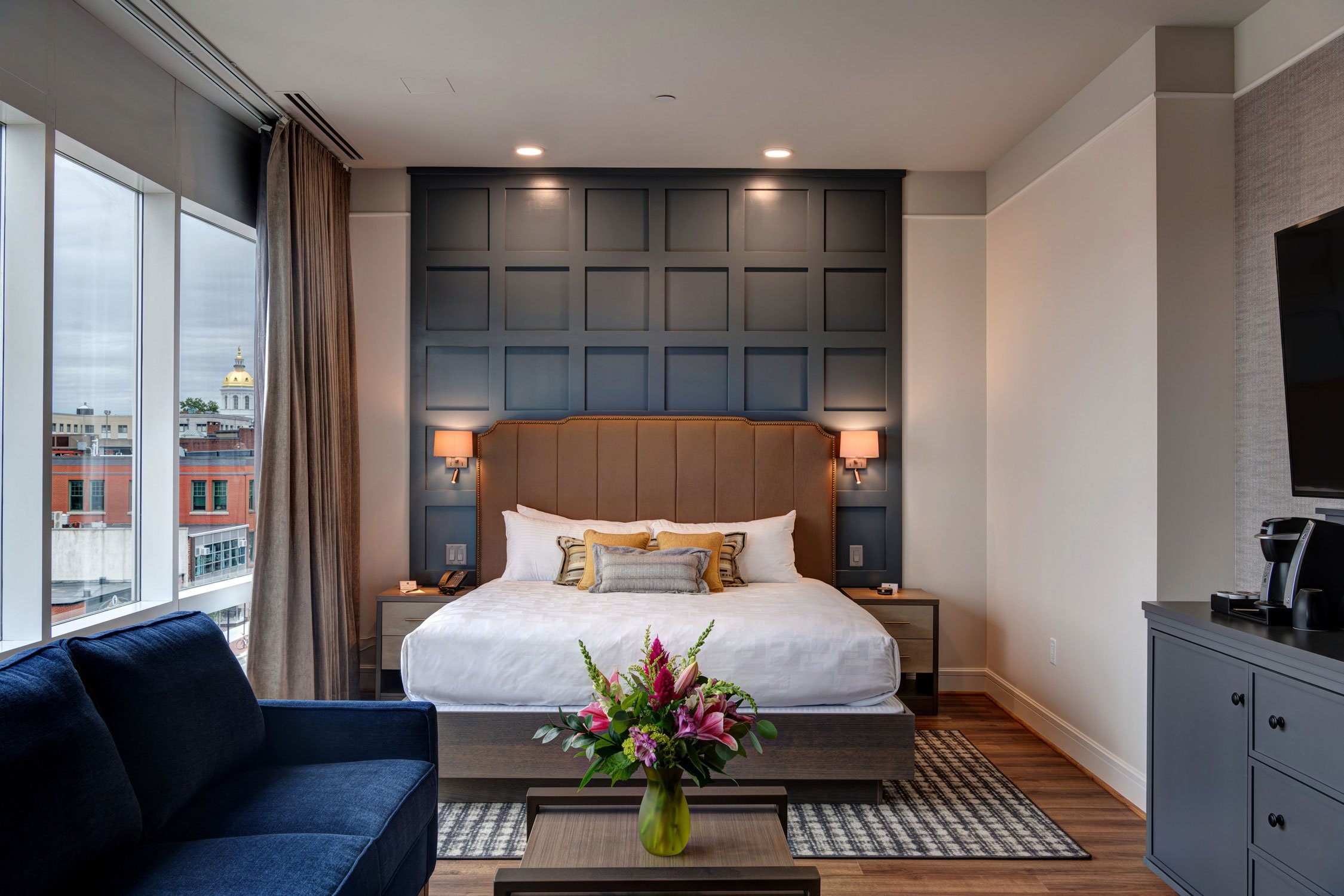 (Source: The Hotel Concord, Concord, NH)
2. Green
A natural color often associated with nature and health. Similar to blue, green is known for its calming and rejuvenating effects, so this color is ideally suited for spas or wellness areas.
So, it comes at no surprise, that the recent wellness trend in hospitality has had an influence the 2019 PPG color of the year; "Night Watch." Defined by the experts at PPG as, "Our newest beauty is born out of community, luxury and nature. In an ever-disruptive world, we want to escape to a quieter place – one that's protective and beautiful.
Night Watch gives us that pathway. It's a black infused green that can be used as a neutral or statement accent. Night Watch can make you feel healthy, grounded and calm, allowing other coordinating décor colors or interior plants to be showcased against its luxe backdrop."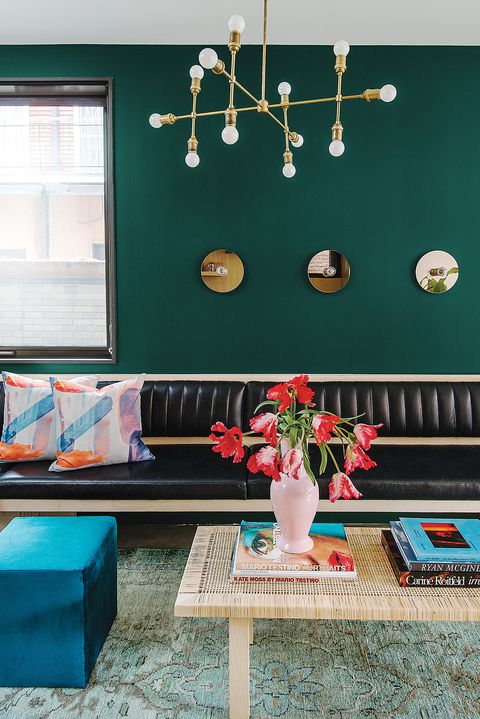 (Source: Elle Decor)
3. Yellow
Dubbed as the new "millennial pink," Gen-Z yellow is carefree, bold, outgoing. When used correctly, the color can spark a great deal of happiness and ambition within a person.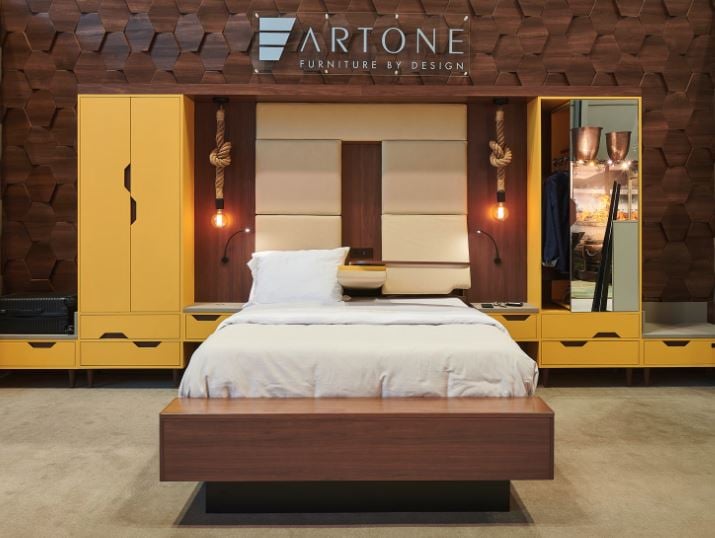 (Source: FORMA Collection, Boutique Design New York 2018)
While choosing the right color to invoke the right emotion in your guests is important, it all comes down to balance. Off-setting your blue and "Gen-Z yellow" with neutrals like: white, black, gray, brown and/or earth tones, like: clay, sand, mushroom, and bark, is a must in order to maintain balance within your luxury hotel design.
How Will You Incorporate Color Into Your Guest Spaces?
If you're renovating your hotel soon, be sure to work with your hotel furniture manufacturer sooner rather than later to get the ball rolling on design elements.
Work with a team of designers and manufacturers who can help determine what material is best to incorporate color into your strategy.