If you've been looking for ways to support American manufacturing, you're not alone! Not only do you get a feeling of pride from helping your country's industry, but you also reap the consumer benefits of buying domestically.
We've explored the benefits of domestic hotel furniture, so now you're probably wondering where to find the best hospitality vendors in the US. Afterall, finding domestic hospitality products is a little bit more difficult than simply checking for a "Made in the USA" tag on a tee-shirt.
More Than Just Furniture Made in the USA
There's no shortage of awesome US hospitality vendors to choose from, but we managed to whittle the list down while introducing you to a variety of vendors for your various needs.
We have done thousands of jobs with each of these vendors over many years - if we didn't believe in them (and their products), they wouldn't have made the list.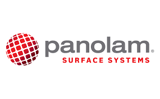 Panolam Surface Systems
Panolam has been in the business of providing integrated surface products for over 70 years. They offer a portfolio of diverse brands, allowing their customers to find the perfect solution for their projects -- no matter how creative or complex.
Panolam has recently come out with The Pionite 2BE Collection that offers 24 new patterns to customers. The goal? Riffing on a classic palette in a creative way, allowing customers to bring out their creativity and inner vibrancy.
The best part? With the Panolam Visualizer tool, customers are able to experiment with what their patterns and designs will look like in the digital realm, making design decisions much easier.
Atlantic Plywood Corporation
Atlantic Plywood, a subsidiary of Parksite Inc., has been providing and distributing hardwood plywood, lumber, and panel products and solutions since 1974. Their goal is to provide products and services that are dependable, convenient, and cost-effective.
In addition to wood, they also provide solvents and adhesives; plus they offer finishing, edge banding, and lighting services.
If you're looking to make a design decision utilizing wood -- their blog is a great place to start. They cover a range of topics, explain new services and products, as well as keep customers up-to-date with their new collections and offerings.
Häfele America Co.
Häfele places their company focus on innovative services and solutions that deliver functional hardware and speciality fittings to all of their customers' construction needs. They are based in Archdale, North Carolina but have regional distribution centers all over the United States.
Häfele is known both in the U.S. and internationally as a leading source of fitting systems, hardware, lighting, and electronic locking systems. They offer products not only for commercial and hospitality design, but for residential projects as well.
To learn more about Häfele, check out the publications they have been featured in to stay up-to-date on company news and industry trends.
Northern Contours
Northern Contours has been in business for over 25 years and began with the goal of bringing "membrane pressing" (a cost-effective way to manufacture cabinet doors) to the U.S. After their success with cabinet doors, they have since expanded their business to include membrane pressed surfaces, panels, and more intricate components.
Now, as a 3D Laminate and Wood Veneer component manufacturer, their expertise includes areas such as cabinet doors, floating shelves, surfaces, machining, miter folding, laminating, and more.
To learn more about the process of 3D Laminate and what it could do in your design, check out this blog post.
EOS Light Panel Systems
EOS is an industry leader in LED lighting solutions for commercial, retail, municipality, hospitality, and luxury residence applications.
They are known specifically for their eco-friendly solutions, and conduct their business to be sustainable in the conservation of natural resources. All of their products are aimed at combating climate change and lessening carbon footprint. You can read their full environmental policy here!
Their products vary from their basic light panel, to more complex designs such as custom shaped, curved, color tuning, crystal, and more.
Artone LLC
Artone has been manufacturing and providing furnishing solutions from the design phase to the installation phase since 1974. Furniture is alll made in the USA in a 250,000 square foot manufacturing facility that enables the company to meet the requirements of all their customers' designs and budgets -- no matter how large.
Artone provides a digital resource aimed at educating those in the hospitality industry in areas spanning from design trends to manufacturing costs. Check out the blog here!
If hospitality furniture made in the USA is important to incorporate in your design, be sure to schedule a complimentary value engineering consultation to learn about everything Artone can do for you!