No one could have imagined that the year 2020 would completely change how nearly every organization and business would operate.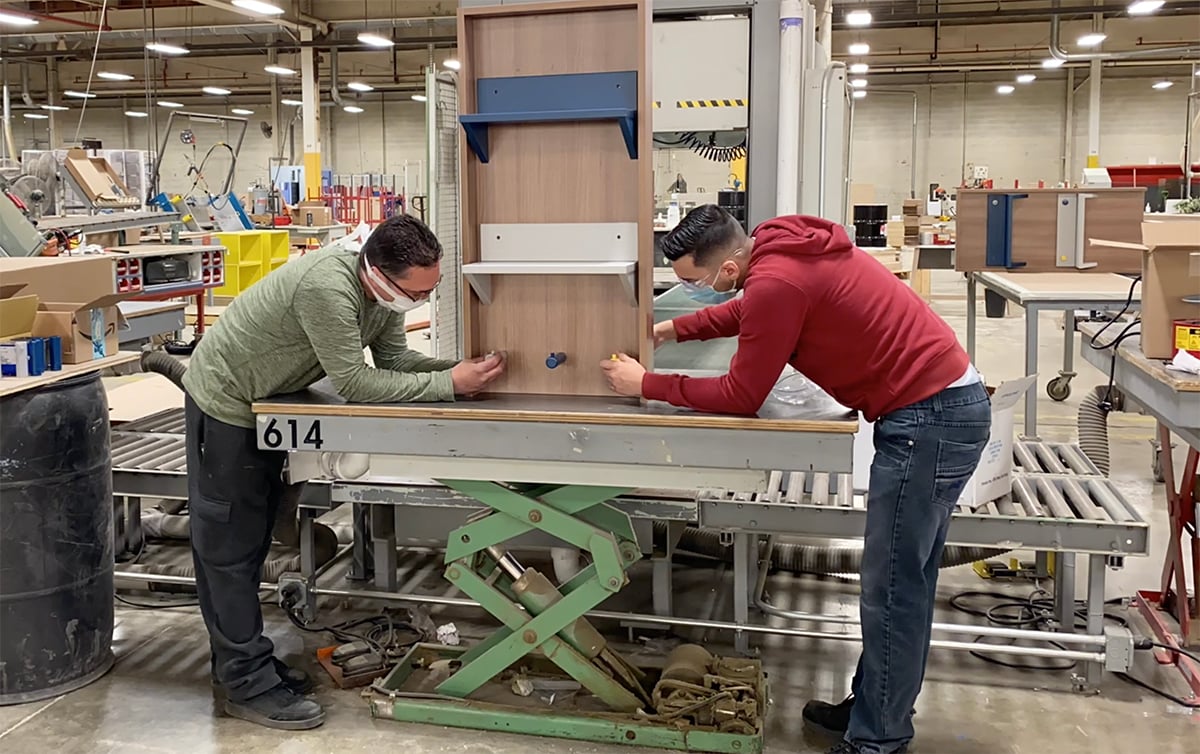 The impact of COVID-19 has been abrupt and unapologetic. Some 7 months since COVID-19 hit and many of us are just now beginning to acclimate to our new normal as individuals, parents, and professionals.
The hotel supply industry is not immune to COVID-19's impacts.
After months of travel bans (and continued quarantine efforts), consumers' mindsets about travel have changed. Hotel guests are more concerned than ever about:
Cleanliness
Safety
Regulation compliance
These new guest pressures on hoteliers is making hotel supply chain strategy even more important than ever.
Here are 3 major hotel supply chain management lessons learned since the start of the COVID-19 pandemic.
Hospitality Supply Chain Management's Challenges: Same, but Different
Arguably, the 3 essential elements of supply chains are:
Budgets
Lead times
Safe materials standards
Accommodating these elements in the wake of COVID-19 requires hotel furniture manufacturers in the USA to have strict oversight of their supply chain.
Budgets: Money, Money, Money
Lead Times: We Needed it Yesterday 2.0
Safe Materials Standards: Antimicrobial, Antibacterial … Call It What You Want, It's Here to Stay
It becomes hard to pass up overseas pricing when budgets are a driving force in your hotel project.
However, we've said it before and we'll say it again: Offshore manufacturing is only cheap on the surface. There are many hidden costs to offshoring.
"It's important to follow trends in the global economy. Tracking price fluctuations is one way to start lowering your costs. Understanding supply and demand, as well as seasonality, is another; it's essential for every product in your pipeline. It's also worth tracking some specific ingredients even more closely." (Hotel Management)
Operating in a world that seems to be stop-and-go, opening in phases, and with new regulations has made the stress of lead times even more crucial. Timing is everything.
Before investing in a casegoods package, consider how important your hotel's open date is to your fiscal success. Do you need to meet a certain date in order to have availability during peak season?
Choosing a domestic manufacturer ensures:
Faster communication
Quicker response times
Actually seeing your product in person
As technology and innovation continues to evolve, some of the newest advances in the hotel room include furniture manufactured with antimicrobial laminate and rooms that clean themselves.
Whether you choose a laminate or wood veneer finish or invest in self-cleaning hotel room technology, the most important -- and impactful -- decision you can make is to work with a domestic supplier that sources component pieces from the U.S.
With American-made products, there's no question about the standards they must adhere to, such as:
Safety
Environmental protection
Intellectual property rights
Resource: Learn more about antimicrobial laminates from a couple of our trusted suppliers: Formica, Panolam, Uniboard, and Wilsonart.
Hotel Furniture Manufacturers in the USA
There is no denying the challenges faced by the furniture supply chain from the COVID-19 pandemic.
However, to move forward and begin the process of rebuilding our economy, we owe it to ourselves -- as individuals, parents, professionals, and consumers -- to consider the option of buying domestically.