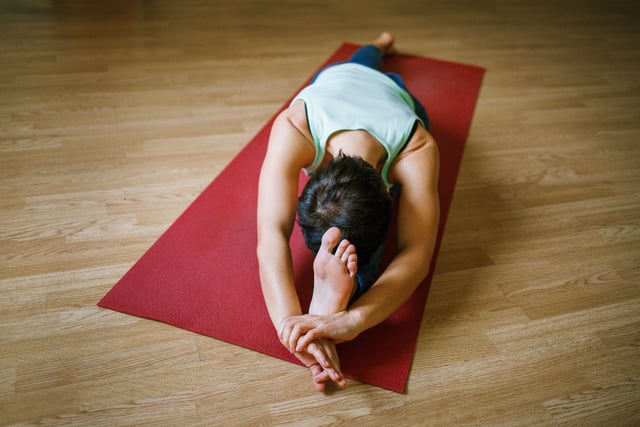 The average hotel room is about 325 square feet. That doesn't leave much space once you've packed it with the typical hospitality necessities:
2 queen beds or 1 king bed
Work station
Nightstands, TV stands
Dinner table
All of the sudden, you feel like your hotel interior design has left you with about 2 square feet, and people still have to be able to walk through it. Where do you fit the healthy options today's hotel guests crave and even demand?
Well, crafting hotel health options takes some creativity. Here are 3 inexpensive, outside-the-box options to introduce multifunctionality and furniture solutions to house the fitness demands set forth by the guests.
Channeling Creativity in Your Wellness Hotel Design Efforts
1. Closet Coat Rack or Pull-Up Bar?
Is that a coat rack in the closet? Or is it a pull-up bar? Good news, it could be both. With additional built-in support, the simple bar in there could handle more weight than the clothes your guests pack.

Choose a solid metal like stainless steel or iron, and anchor the bar to a structural support stud or beam.
2. Hidden Space (Optimized)
The kids can rest assured -- there are no monsters in the closet or under the bed. However, there could be some of these:
Dumbbells
Yoga mats
Core-strength balls
Jump ropes
Ab roller
Exercise bike
Rowing machine
Meditation chair
The space that hotel guests visit infrequently or never think about can be perfect fitness storage units.


3. Wall Units
Resistance band training is popular as an alternative to free weights and a supplement to cardio. Pick a small section of wall to anchor elastic bands offering different intensities and angles of resistance.
You'd be surprised how many different exercise routines one resistance band can facilitate.
Creative Health Options Enhance Hotel Interior Design
Hotel guests today demand wellness and fitness options. There's no reason they should postpone fitness routines for a business trip or family vacation.
In addition to convenience, guests today expect:
Privacy
Simplicity
Tech
Safety
Interior health standards
External environment consideration
While record numbers of Americans have opted for a sedentary lifestyle (resulting in roughly 70% of adults tipping the scales as overweight), many others are proactively seeking fitness options. Still, advances in technology and a fast-paced lifestyle leave them unwilling or unable to visit the gym -- even if it's right down the hall.
Choose an experienced and flexible hotel furniture vendor that can provide the solutions to house their fitness needs.




(Editor's note: This is the first in an ongoing series on hotel health options leading up to the BDNY Trade Fair, Nov. 12-13, in NYC. Today: Creativity. Next: Technology. Stay tuned for Artone's submission for this year's show.)