Boutique hotels have become increasingly popular among travelers (especially millennials) who look to get more out of their vacation spending.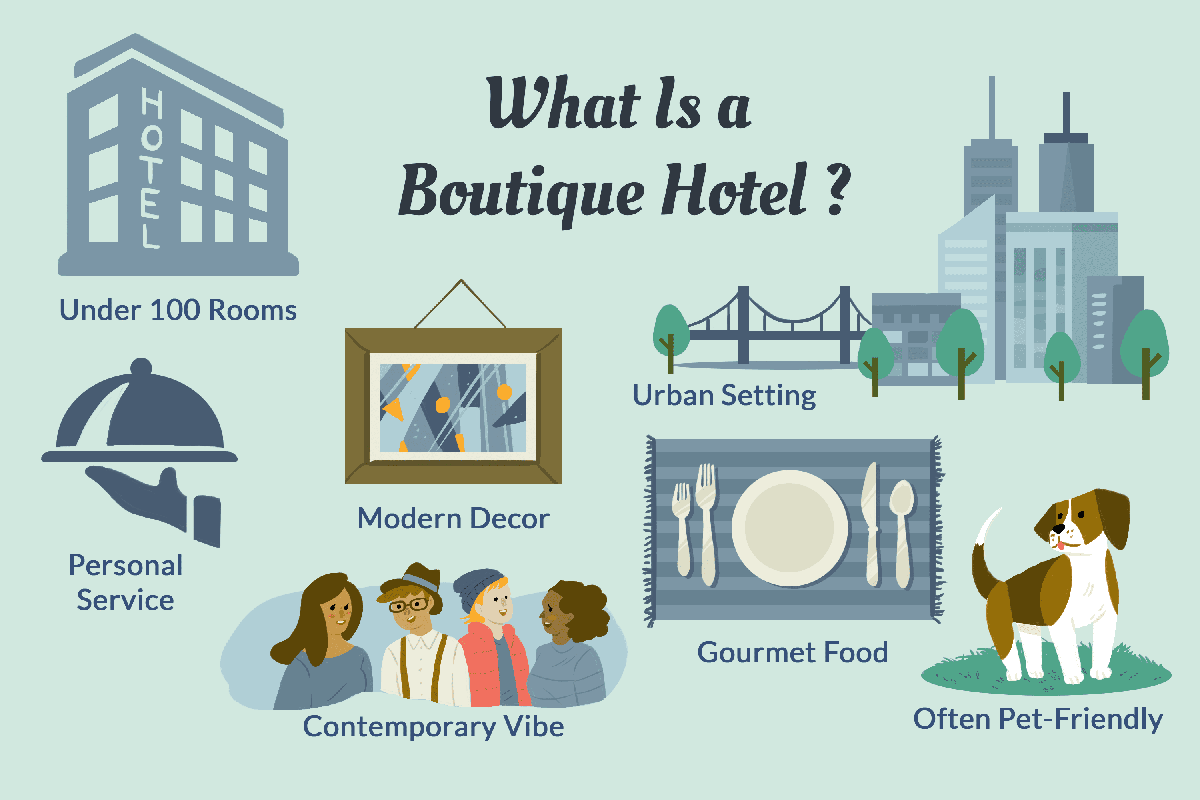 This forces many hoteliers and those in the hospitality industry to ask themselves a pretty broad question: "What makes boutique hotels so successful?"
Though this question is broad, the answer boils down to three simple things.
3 Things that Define Successful Boutique Hotels:
The Right Technology
Defy Typical Marketing Strategies
Pay Attention to the Details
The good news? Integrating these elements into your boutique hotel is easier than you think.
1. Death, Taxes, and Technology
Three things you won't be able to change: death, taxes, and the evolution of technology.
In today's tech-crazed society people have become accustomed to convenience. Companies like, @Postmates, @Instacart, and @Amazon's Pantry are the epitome of this craze, allowing people to order lunch or their weekly groceries, within hours, without ever leaving the house (or their bed, for that matter).
So, knowing that people want everything to be easy and within a metaphorical arm's reach, what can you do to achieve this?
Sophisticated communication platforms are used by many hotels to allow staff the ability to stay connected and respond to guest requests more efficiently.For example, ALICE claim to fame is, "improving guest experience, boosting guest satisfaction, and achieving operational excellence."
There is software designed specifically to make your job (and your staff's job) easier. But, the best place to start your quest for the "right technology" should start with your guests. Ask them what's important during their stay, what you could be doing to make their stay more convenient.
We talked about other examples of hotel technology in this blog.
2. Insta-Famous
The rules of marketing and attracting boutique hotel guests attention have changed; in large part due to "those dang millennials and their fancy computer phones."
Social media platforms have changed the competitive landscape making it possible for "small," independently-owned boutique hotels to compete with the once elusive hotel powerhouses.
Well-thought-out social channels can extend a boutique hotel brand's reach to all geographic and virtual locations. And leave it to the millennials generation to make a career out of their social platforms. Welcome to the stage, "Influencers" or bloggers with extensive social media followings. Gone are the days of hiring a journalist to visit your property, take detailed notes, and then (hopefully) publish polished write-up on why one should stay at your property versus a competitors boutique hotel.
Instead, Hoteliers are hiring influencers to broadcast their arrival and stay via live videos, posts etc., making their first impression the future guests' first impression.
3. Devils in the Details
Regardless of whether you're backed by a major brand remaining competitive in this market will always come down to two things: quality and details. To set yourself apart in the market, understand your travelers intentions for their stay.
Oftentimes boutique hotel goers choose a property based upon geographic location, so incorporating local artwork and fare will be important - remember no detail is too small to capture attention.
Boutique Hotel Success in 2020 Isn't Always Measured by What You Have
When it comes to spending your hard hard-earned money, consumers want to get the best value for their dollar—and value doesn't always come down to price. And rather than focusing your time (and money) on making sure your guests walk out with a product, focus on making sure they leave with a memory.