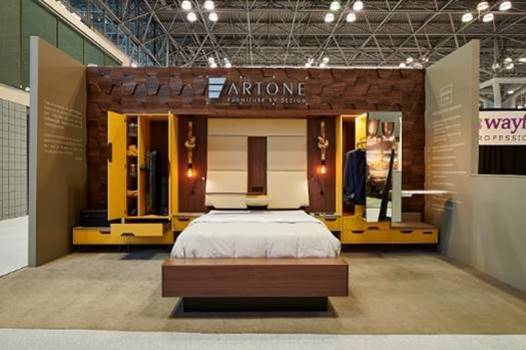 The annual Boutique Design Trade Fair in New York City is one of our favorite shows to attend every year. This year's BDNY fair had double the traffic of previous years, making it the can't miss event of the boutique hotel industry.
BDNY has always been a favorite of ours not only because we get the chance to see new products and designs from other industry members, but we love the chance to display new designs of our own.
This year our booth was titled FORMA,which means "Form" in Italian. We focused on appealing to today's jet setting travelers through functional, modern design.
LEARN MORE

If you are looking to see the latest and greatest designs, technology, and trends for hospitality interiors, the 9th Annual Boutique Design New York (BDNY) in November is certainly the place to be November 11th and 12th, 2018.
The leading conference and trade fair for hospitality design professionals, the BDNY show brings over 8,000 innovative hospitality developers, owners and designers together with 750+ manufacturers for an exciting two days of education and conversation about hospitality design.
LEARN MORE